Day 1: Dec 12th - Elf
What's Elf without a big plate of Spaghetti and meatballs?
Don't worry the syrup is optional.
Call now to order ahead and get your spaghetti dinner to-go from today's sponsor Pacioni's: (360)-336-3314.
The best way to spread Christmas cheer is by singing loud for all to hear. You guessed it - tonight's feature film is Elf! Buddy was a baby in an orphanage who stowed away in Santa's sack and ended up at the North Pole. Later, as an adult human who happened to be raised by elves, Santa allows him to go to New York City to find his birth father, Walter Hobbs. Hobbs, on Santa's naughty list for being a heartless jerk, had no idea that Buddy was even born. Buddy, meanwhile, experiences the delights of New York City (and human culture) as only an elf can. When Walter's relationship with Buddy interferes with his job, he is forced to reevaluate his priorities. Not sure where to watch? Here are a few ways you can stream: Hulu,  Amazon Prime,  and YouTube.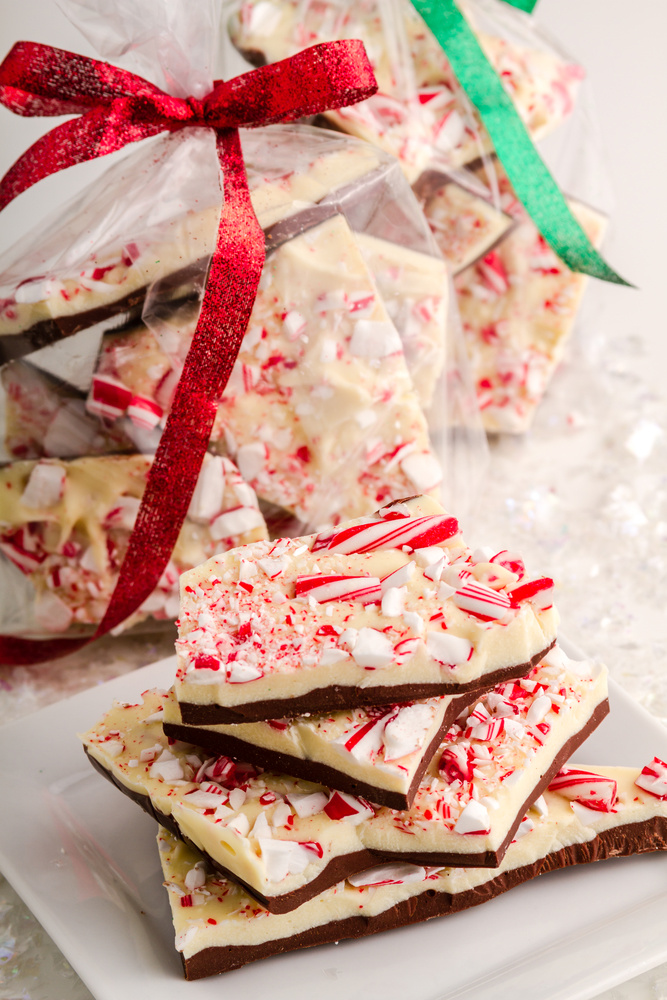 Peppermint Bark

12 oz semisweet chocolate, chopped
12 oz white chocolate, chopped
1/2 tsp peppermint extract
8 candy canes, crushed


Instructions
Place the semisweet chocolate chips in a medium bowl and microwave for 30 second increments until melted. Stir until smooth.

Spread the chocolate into a roughly 9″x 13″ rectangle on a piece of parchment paper. Place the chocolate in the fridge for 15 minutes to set.

Place the white chocolate chips in a medium bowl and microwave for 30 second increments until melted. Add the peppermint extract and stir until smooth.

Spread the white chocolate over the semisweet chocolate layer. Top with candy canes. Let harden in the fridge for about 20 minutes, then break into pieces and serve.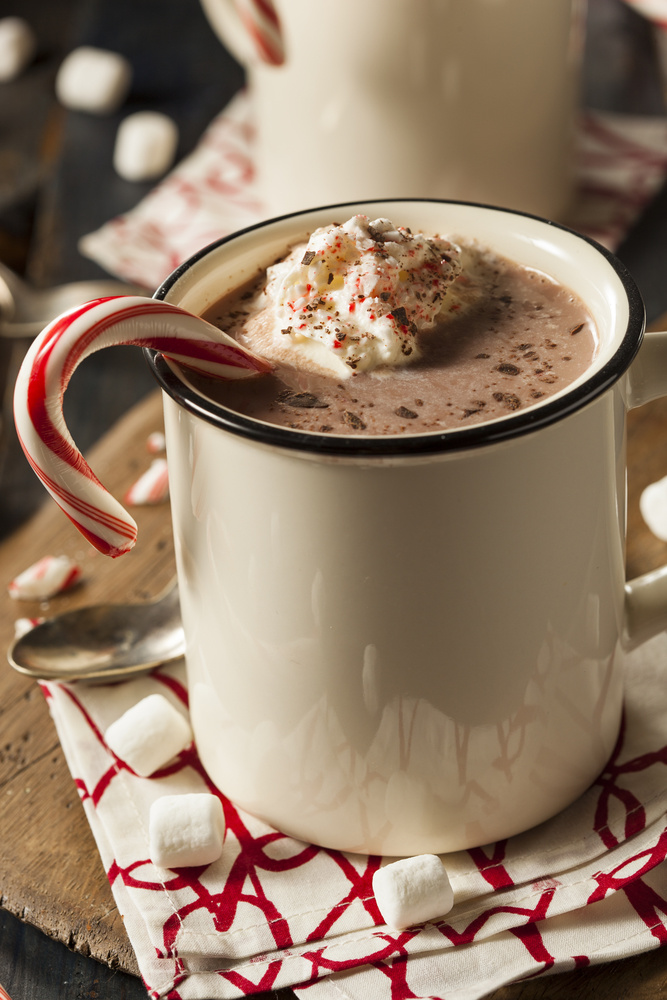 Adult Hot Cocoa 

1-quart milk
6oz bittersweet or semisweet chocolate
9oz Peppermint Schnapps
Whipped Cream, for serving
6 Candy Canes, for serving
*Makes 6 servings.


Instructions
Heat 1 cup of the milk in a medium saucepan over low heat. Add chocolate, stirring constantly, until melted. When the chocolate has melted, increase heat to medium and add the remainder of the milk while whisking rapidly. Do not allow to boil.

Serve in small cups fortified with a jigger (1 1/2 ounces) of peppermint schnapps and a dollop of whipped cream. Add a peppermint stick to stir.