Day 11: Dec 22nd - A Charlie Brown Christmas
Get your Charlie Brown merchandise today! How to shop: Shopping in person (masks required), contactless curbside pickup available, contactless payment options available, call to shop with our personal shoppers, they can help you pick out the perfect card, gift item, etc, and mailing is available for most items to anywhere in the US!
The Old Town Grainery Tea Room is a relaxing, warm, cozy spot in an early 1900s historical Grainery building located in downtown Mount Vernon, WA. Our lunch menu features many choices of salads with freshly made dressings, quiche of the day, and hot bowls of soup. Of course, our tearoom menu offers various levels of tea from the Queen's Tea that includes salad, quiche, finger sandwiches, scones, and desserts to an afternoon refreshment of just scones. Devonshire cream and lemon curd made in house! We currently offer over 40 delicious, aromatic tea choices from the Jasmine Pearl Company. Mention the Skagit Acres newsletter to receive 20% off the dessert bar assortment box. To go only, (360) 419-9090.
The mission of the Mount Vernon Downtown Association is to cultivate a vibrant and prosperous downtown while honoring its historic character, to preserve and grow the place where community connection happens. Our vision is of a thriving historic downtown Mount Vernon, where all are welcome in the clean, safe, appealing heart of commerce and culture, a place where the community comes together with pride.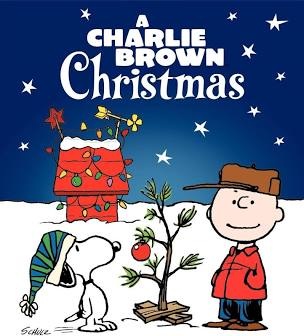 Today's featured film is Charlie Brown Christmas starring Peter Robbins. When Charlie Brown complains about the overwhelming materialism that he sees amongst everyone during the Christmas season, Lucy suggests that he become director of the school Christmas pageant. Charlie Brown accepts, but it proves to be a frustrating struggle. When an attempt to restore the proper spirit with a forlorn little fir Christmas tree fails, he needs Linus' help to learn what the real meaning of Christmas is.
Not sure where to watch? Here's where to stream: AppleTV
Did you know?

Cathy Steinberg, who did the voice of Sally Brown, had not yet learned to read at the time of production, so she had to be fed her lines, often a word or syllable at a time, which explains the rather choppy delivery of the line "All I want is what I have coming to me. All I want is my fair share".

Production ended ten days before it premiered.

Just before her remarks about Christmas being a big commercial racket, Lucy refers to Charlie Brown simply as Charlie. This is the only time she does this in any of the TV specials: every other time it's Charlie Brown.

None of the children who voiced the characters received credit at the end.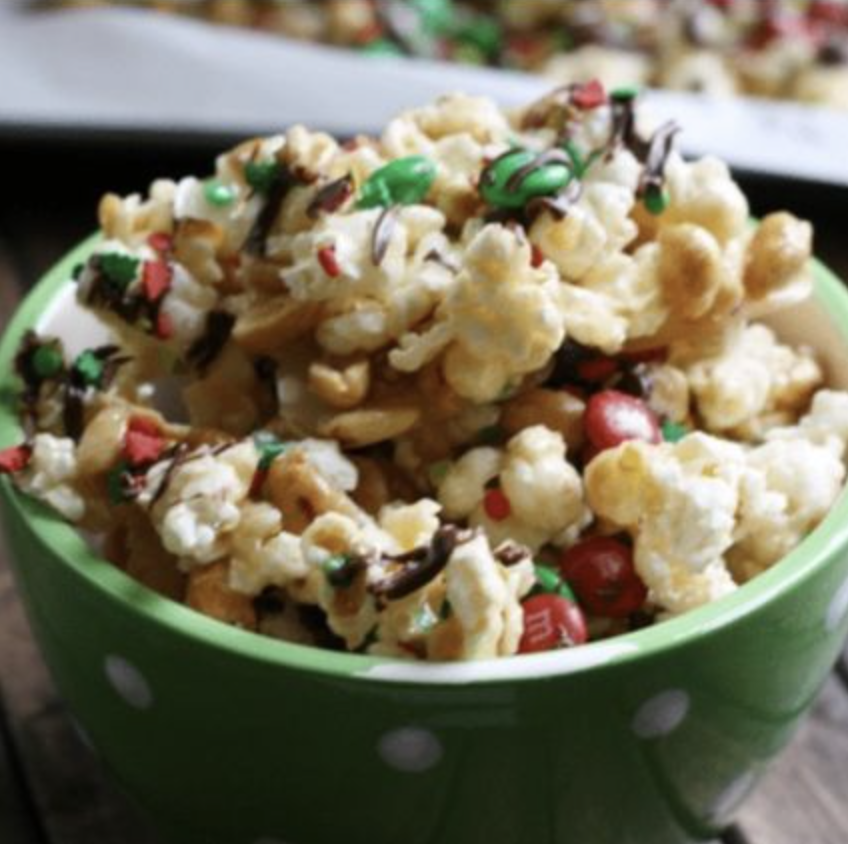 Snoopy's Popcorn
1 bag of popped popcorn about 10 cups
2 cups peanuts
1 cup M&M candies
3/4 cup light corn syrup
1/2 cup (1 stick) butter
1 1/2 cup sugar
1 tsp vanilla
1 cup chocolate chips

Instructions
Preheat over to 325 degrees.
Pop the popcorn and set aside in a large bowl.
Combine corn syrup, butter, sugar, and vanilla over medium heat in a small saucepan.
Stir frequently until mixture is smooth and completely melted.
Mix peanuts with popcorn.
Pour the warm sugar mixture over the popcorn and peanuts.
Stir until well coated, and turn out onto a cookie sheet lined with parchment paper.
Arrange popcorn in a single layer and bake for 15 minutes.
Remove from the oven and top with half the M&M candies (and sprinkles, optional).
Stir once, and top with remaining M&M candies.
Melt the chocolate chips and drizzle over popcorn.
Allow to chill in the refrigerator or freezer until the chocolate is hard set.
Break into pieces and enjoy!
The Charlie Brown Old Fashioned
2 teaspoons simple syrup 
1 teaspoon water
2 dashes bitters
1 cup ice cubes
1 (1.5 fluid ounce) jigger bourbon whiskey 
1 slice orange 
1 maraschino cherry

Instructions
Pour the simple syrup, water, and bitters into a whiskey glass. Stir to combine, then place the ice cubes in the glass. Pour bourbon over the ice and garnish with the orange slice and maraschino cherry.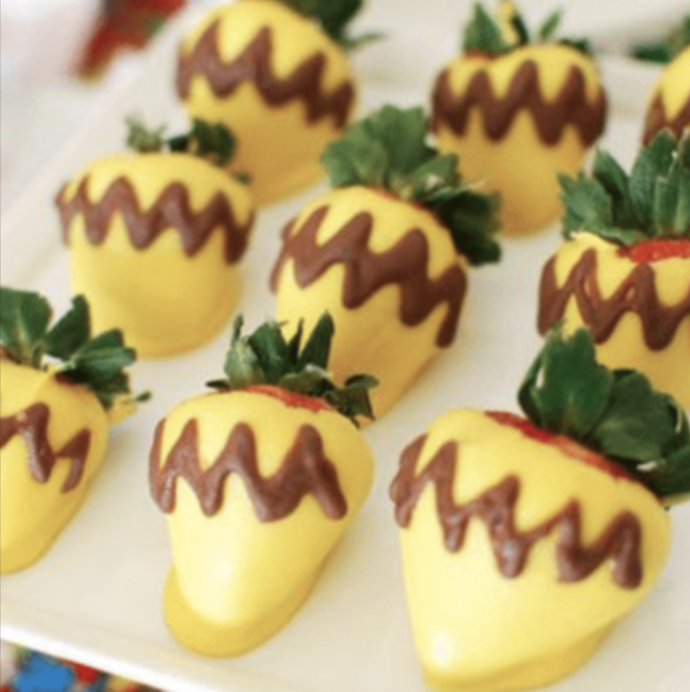 Charlie Brown Chocolate Covered Strawberries
1 package (16 ounces) strawberries
11 ounces white chocolate
Toothpicks
Yellow gel food color
Black icing

Instructions
Prepare Strawberries:
Line a baking sheet with wax paper, parchment paper, or aluminum foil.
Rinse strawberries in cool water.
Dry well with a soft cloth or paper towel.
Allow strawberries to come to room temperature.
Melt Chocolate:
Place 11 ounces white chocolate into a glass or metal bowl.
Set bowl over a pot of barely simmering water.
Stir constantly and prevent any water from getting into chocolate as it melts.
Continue heating and stirring until chocolate is completely smooth.
Reheat chocolate gently as needed while decorating strawberries.
Color Chocolate:
Add 8 drops yellow gel food color to white chocolate and stir well.
Add more yellow gel color as desired for a more vibrant color.
Cover Strawberries:
Hold one strawberry by green leaves.
Dip strawberry into yellow chocolate ¾ of the way up and SWIRL until berry is coated.
Shake gently to remove excess chocolate.
Place strawberry, leaf-end down, on prepared baking sheet.
Allow chocolate to set briefly but not completely.
Add black icing to create the stripe on Charlie Browns shirt. 
Place baking sheet into refrigerator for 15 to 30 minutes to allow chocolate to set.