Day 3: Dec 14th - Polar Express
Today's Featured Community Business
Today's Featured Community Non-Profit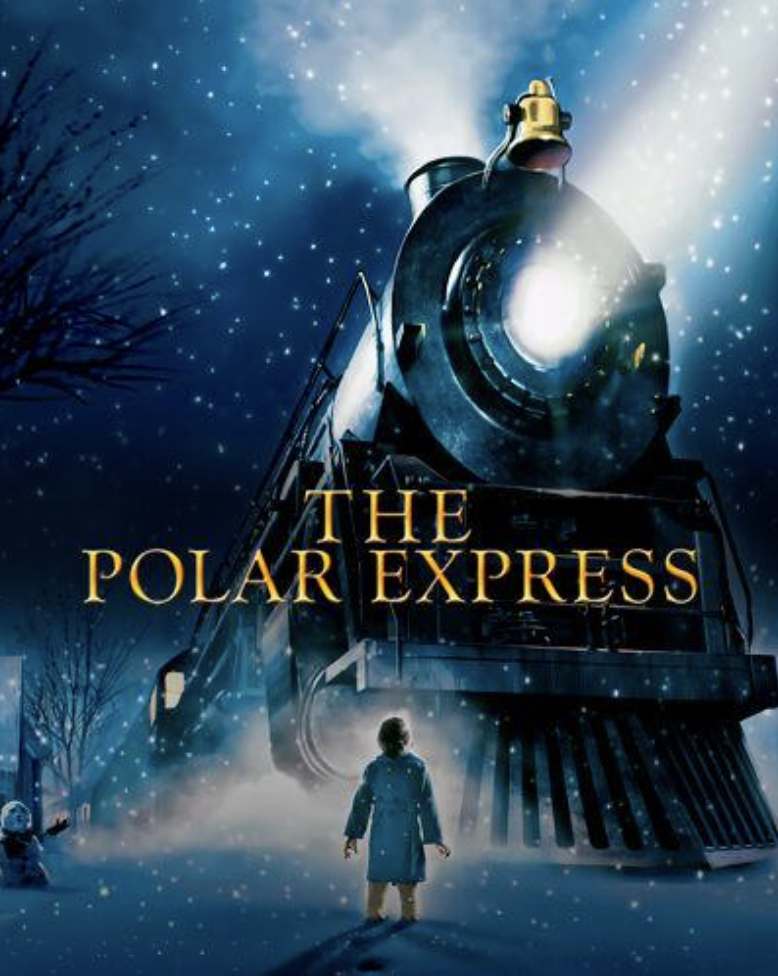 Today's featured film is the Polar Express starring Tom Hanks. On Christmas Eve, a young boy embarks on a magical adventure to the North Pole on the Polar Express, while learning about friendship, bravery, and the spirit of Christmas. Join in on the Christmas spirit by getting comfy in your favorite pair of festive pj's during today's movie!
Not sure where to watch? Here are a few ways to stream: Amazon Prime & YouTube. 
Did you know?

Hero Boy's name is never mentioned. However, according to books containing information about The Polar Express, including art books and fact books, Hero Boy's name is Chris, after the novel's author, Chris Van Allsburg.

In the scene where the engineer and fireman are trying to grab the pin necessary for the train's throttle, in the background, you can see a working flux capacitor. This is a reference to Back to The Future and can possibly mean the Polar Express is a functioning time machine.

Billy is the only person aboard the Polar Express, passenger or crew member, who is identified by name.
Breakfast for Dinner
Who says breakfast is just for the morning time? Today's theme is all about getting in the Christmas spirit and we're not stopping at dinner. Here are a few ideas to turn your breakfast for dinner into a Christmas creation!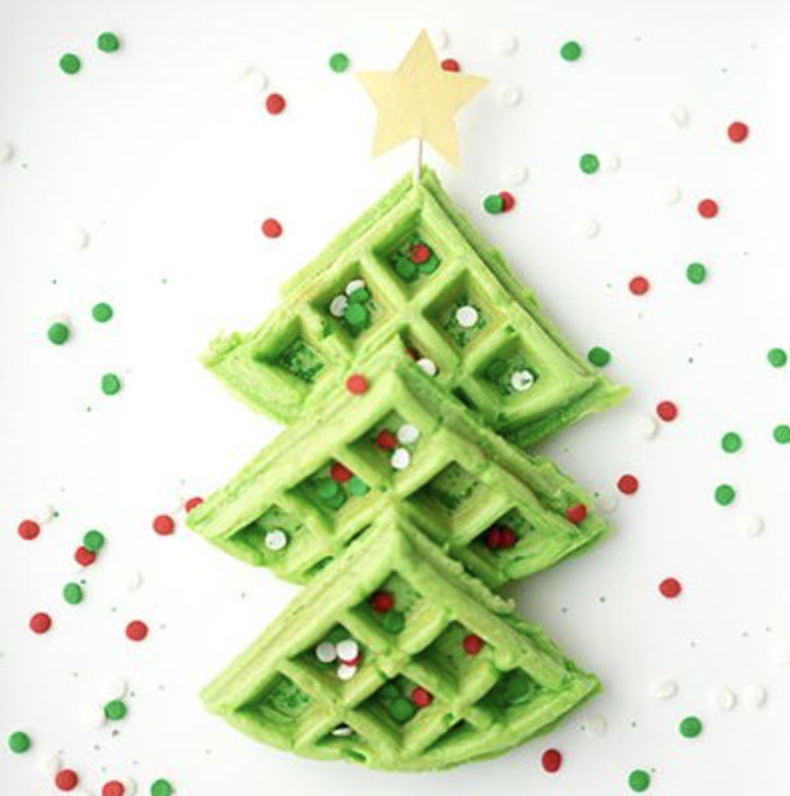 Christmas Waffles:
Get creative with your favorite waffle toppings to transform your meal into Santa, Rudolph, or even a Christmas tree filled with ornaments! Need some Christmas decorating inspiration? Click here

Santa Cinnamon Rolls
1 can (17.5oz) refrigerated cinnamon rolls with icing
4 oz cream cheese, softened
1/2 cup powdered sugar
Red gel food coloring
10 candy eyeballs
5 small red gumdrops
1 cup miniature marshmallows

Instructions
Heat oven to 350°F. Spray cookie sheet with cooking spray. Separate dough into 5 rolls. Place rolls 2 inches apart on cookie sheet; flatten rolls slightly with hands. Bake about 10 minutes or until light golden brown and firm enough to turn. With fork, turn over and bake 5 to 8 minutes or until golden brown. Remove to cooling rack; cool completely, about 30 minutes. Meanwhile, in medium bowl, place icing and cream cheese; beat with spoon until well blended. Stir in powdered sugar until mixed well. Transfer 1/4 cup of the icing mixture to small bowl; tint with red food color to desired color. Cover and refrigerate until ready to decorate. On flat side of each roll, spread about 1 tablespoon icing mixture over bottom half of roll to make base for beard. For hat, spread tinted icing mixture to cover unfrosted part on top half of each roll, leaving a space for the eyes. Attach candy eyeballs to unfrosted portion of cinnamon roll using a small amount of icing. Slightly flatten red gumdrop; place near top of frosted beard for nose. Press miniature marshmallows onto frosted beard, and add marshmallow on end of hat for pom pom. Decorate using photo as a guide. Serve remaining icing mixture with cinnamon rolls, or refrigerate for another use.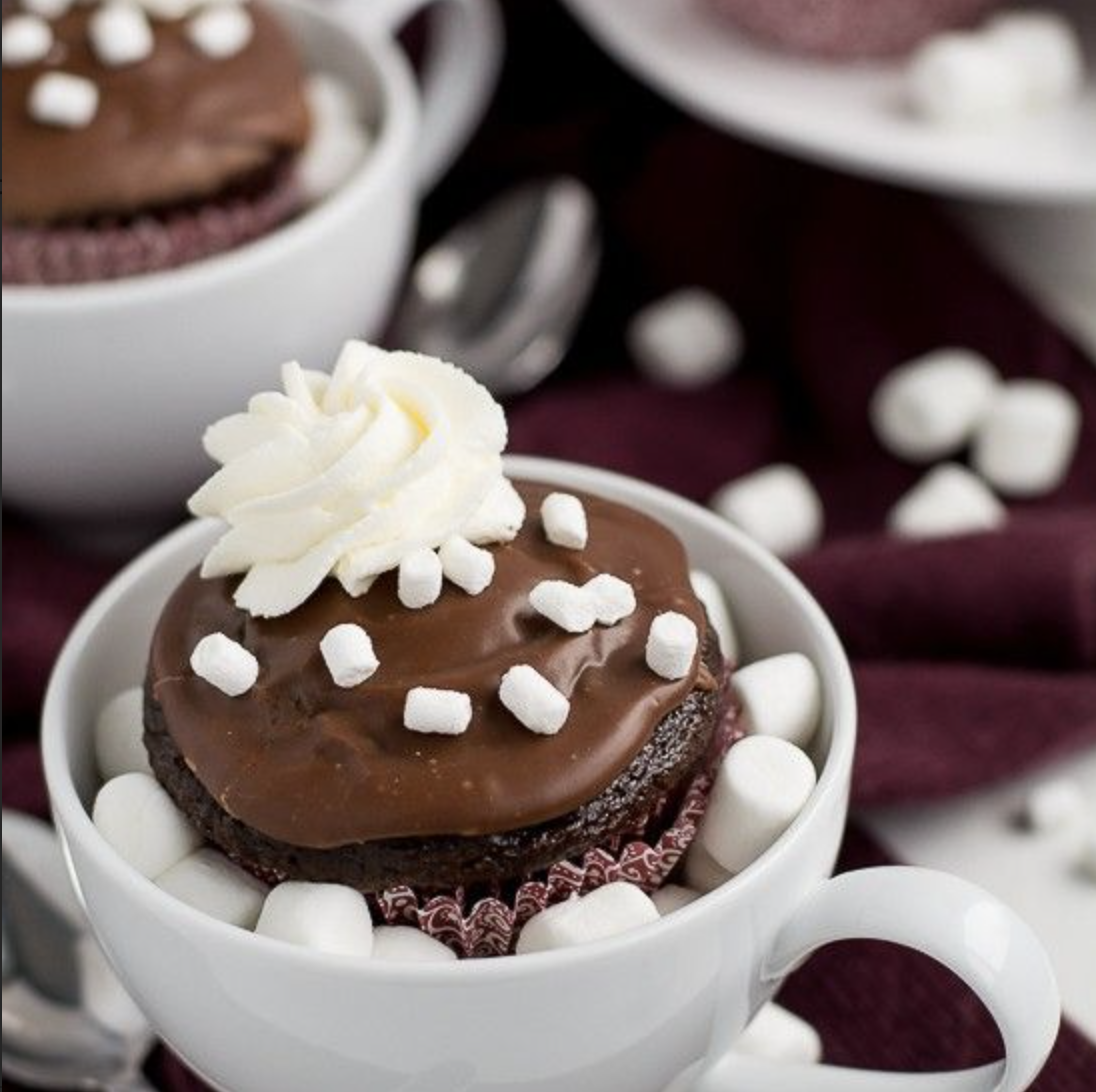 Hot Chocolate Frosting Cupcakes
1/2 cup butter, room temperature
4 cups powdered sugar
1/2 cup dry hot chocolate mix (without mini marshmallows)
1/3 cup + 1 tbsp heavy cream

Instructions
In a small saucepan combine hot chocolate mix and cream. Heat over medium until hot and steaming...not quite boiling, stirring consistently. You want the sugar in the hot chocolate to dissolve. Set aside. In large mixing bowl cream butter until smooth. Add in powdered sugar and mix until combined. It will be very dry. Turn mixer to low and slowly pour in your hot chocolate mixture. Once all is added turn mixer up to medium and beat for about a minute until light and fluffy, scraping down sides of bowl when necessary. Add this delicious frosting to your favorite homemade cupcake recipe!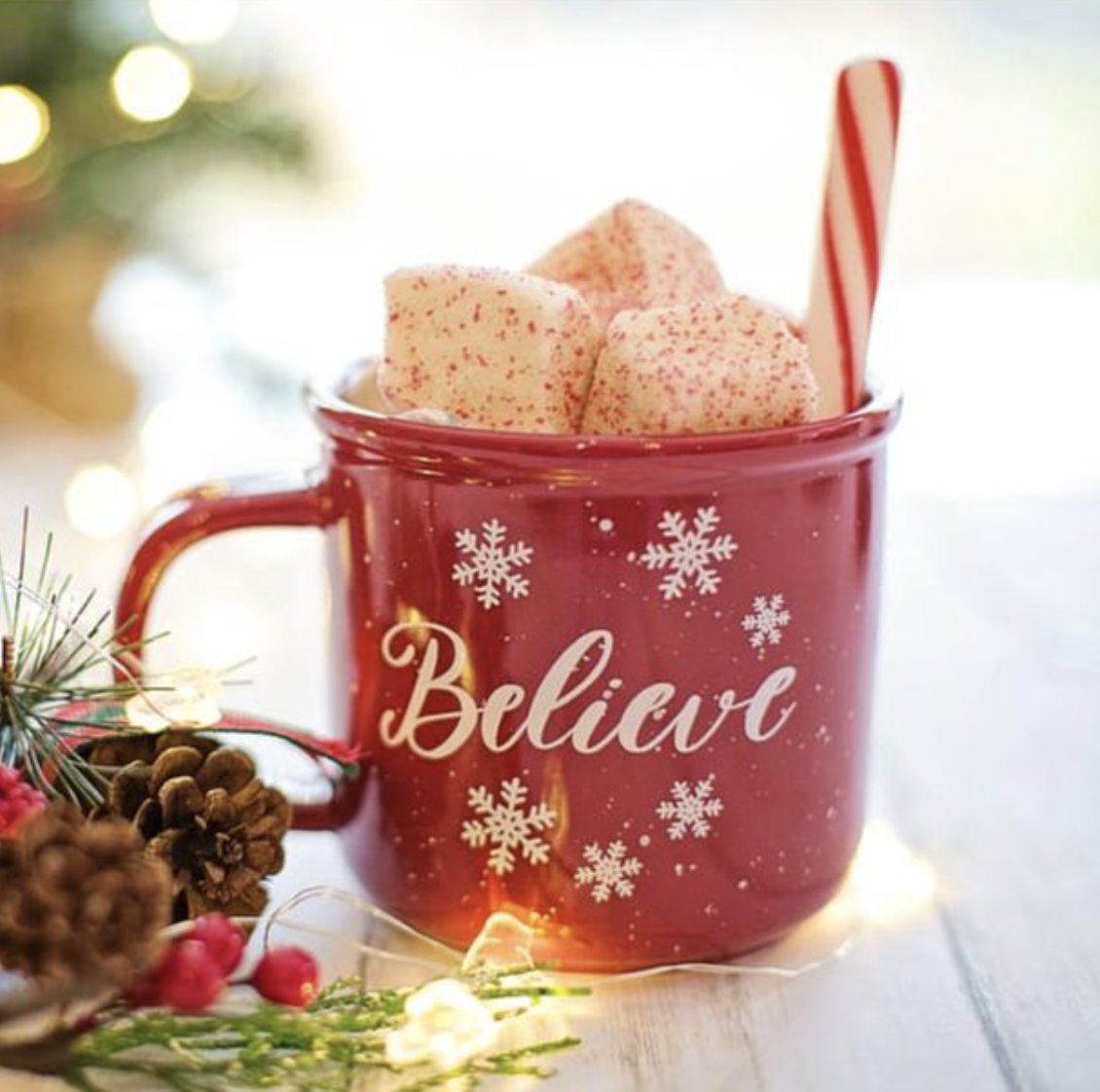 Polar Express Hot Chocolate
6 cups milk
14 oz can sweetened condensed milk
1 1/2 cups heavy whipping cream
1 1/2 cups bittersweet chocolate chips
1 tsp vanilla extract
1/8 tsp salt
1 pkg mini marshmallows

Instructions
Combine milk, sweetened condensed milk, cream, chocolate chips, vanilla extract, and salt together in a large pot over low heat; cook, stirring constantly until chocolate is melted, 30 to 40 minutes. Top with mini marshmallows.