Day 8: Dec 19th - White Christmas
Bite is the perfect place to satisfy everyone's cravings.  Our menu is inspired from Vietnam, Japan, and China. We offer a wide variety of wok classics and traditional Pho beef noodle soup. Our ingredients are fresh and our food delicious. Come check us out and stop by our Bubble Tea Bar for a delicious drink for a perfect ending! Takeout only, call (360) 336-0777 to order.
Helping Hands Mission is to nourish our community with kindness and respect without judgment.  COVID-19 has had a devastating impact on families throughout the country.   Many Skagit County families are seeking out food banks for the first time ever.  Helping Hands has seen exponential growth in the number of families needing food. Helping Hands is extremely thankful for the generosity of its community to continue supporting their neighbors during these unique items.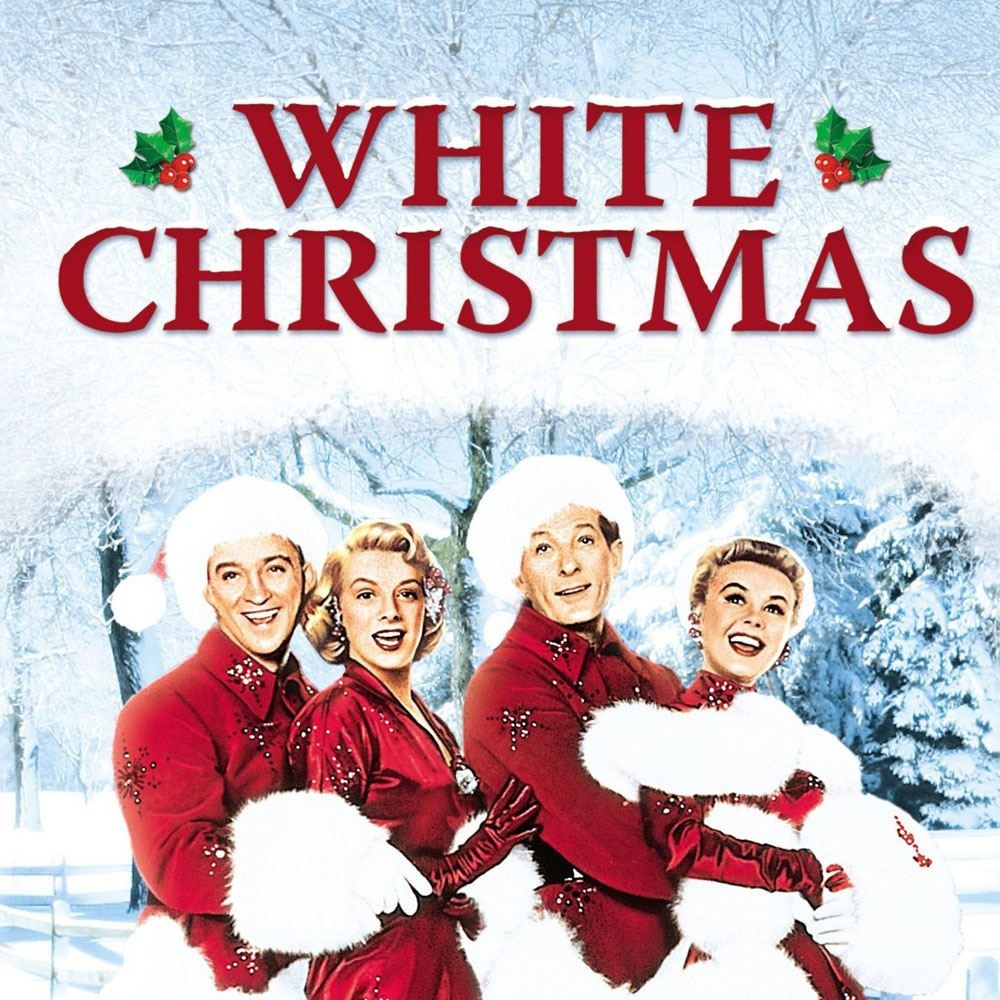 Today's featured film is White Christmas starring Bing Crosby, Danny Kaye, Rosemary Clooney, and Vera Ellen. A successful song-and-dance team becomes romantically involved with a sister act and team up to save the failing Vermont inn of their former commanding general.
Not sure where to watch? Here are a few ways to stream: Netflix, YouTube, and Amazon Prime. 
Did you know?

Although Dean Jagger was made out to be the "old man", Bing Crosby was actually six months older than Dean in real life.

According to Rosemary Clooney, Bing Crosby and Danny Kaye's "Sisters" performance was not originally in the script. They were clowning around on the set, and director Michael Curtiz thought it was so funny that he decided to film it. In the scene, Crosby's laughs are genuine and unscripted, as he was unable to hold a straight face due to Kaye's comedic dancing. Clooney said the filmmakers had a better take where Crosby didn't laugh, but when they ran them both, people liked the laughing version better.

Many of Bob Wallace's more unusual turns of phrase were lifted straight from Bing Crosby's own speech patterns.
White Martini
2 oz vanilla vodka
2 oz white chocolate liqueur
1 oz white creme de cacao
1 oz half-and-half
Honey and coarse sanding sugar for rim garnish

Instructions
Pour the honey into a shallow dish and put the sanding sugar in another shallow dish. Coat the rim of the glass in the honey; then dip the rim in the sugar to coat evenly. Set the glass aside.
In a cocktail shaker filled with ice, add the vodka, white chocolate liqueur, creme de cacao, and half-and-half. Shake vigorously and strain into the prepared martini glass.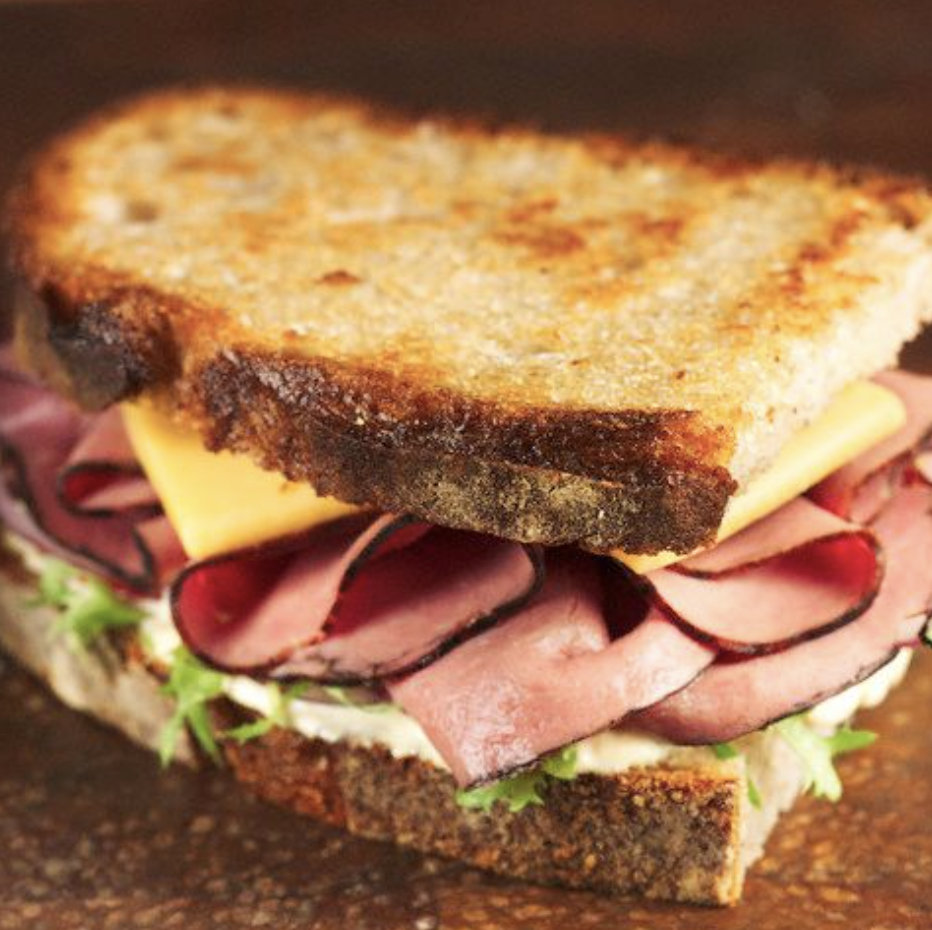 Ham and Cheese Sandwich
3-5 slices deli smoked ham
1 slice American cheese
2-4 slices rye bread
Mayonnaise
Green leaf lettuce
1 slice tomatoes

Instructions
Toast the slices of Jewish Rye bread, then spread the mayonnaise on one or both slices. Add your meat, cheese, lettuce, tomato.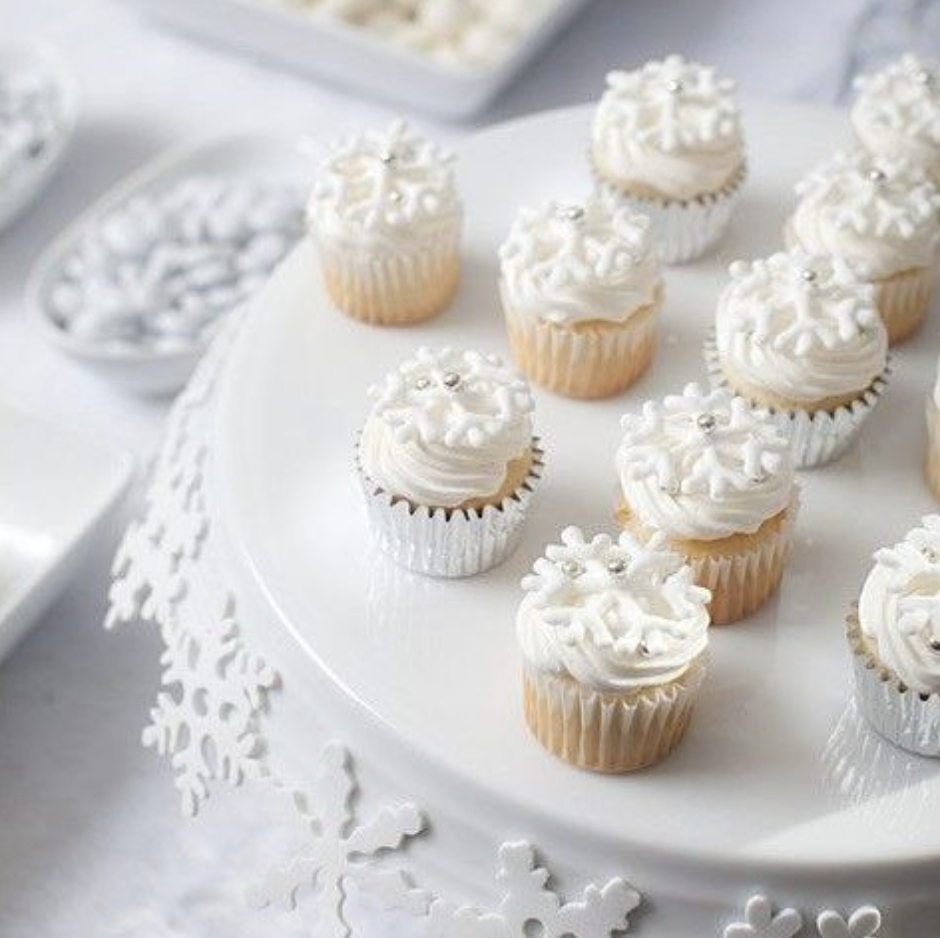 White Christmas Cupcakes
Vanilla Cupcakes:
2 1/2 cups all-purpose flour
2 cups sugar
3 tsp baking powder
1 tsp salt
1 cup milk
1/2 cup vegetable oil
1 tbsp vanilla extract
2 large eggs
1 cup water

Vanilla Frosting:
1/2 cup salted butter, room temperature
1/2 cup shortening
4 cups powdered sugar
1 1/2 tsp vanilla extract
2–3 tbsp water or milk

Instructions
Preheat oven to 350°F (176°C) and prepare a cupcake pan with liners.
Add the flour, sugar, baking powder, and salt to a large mixer bowl and combine. Set aside.
Add the milk, vegetable oil, vanilla extract, and eggs to a medium-sized bowl and combine.
Add the wet ingredients to the dry ingredients and beat until well combined.
Slowly add the water to the batter and mix on low speed until well combined. Scrape down the sides of the bowl as needed to make sure everything is well combined. Please note that the batter will be very thin.
Fill the cupcake liners about halfway and bake for 15-17 minutes, or until a toothpick comes out with a few moist crumbs.
Remove the cupcakes from oven and allow to cool for 2 minutes, then remove to a cooling rack to finish cooling.
To make the frosting, combine the butter and shortening in a large mixer bowl and mix until smooth.
Add 2 cups of powdered sugar and mix until smooth.
Add the vanilla extract and 1 tablespoon of water or milk and mix until smooth.
Add remaining powdered sugar and mix until smooth.
Add remaining water or milk as needed and mix until smooth.
Pipe the frosting onto the cupcakes.