Day 9: Dec 20th - Home Alone
Today's Featured Community Restaurant: District Brewing


You will love our signature pizza choices. Named after movies of course to keep with the theme of our renovated historic building  – The Lyric Theater.   We are especially excited to have you try our signature baked cheese edge.  If you love the crispy cheese sometimes found on the edge of pizzas, you will find this surrounding the entire edge of a District pizza. Open for takeout, call 360-873-6714 to order. 
The Wilson Peck Real Estate is THE local "Come Home" real estate team with all the experience you need to help you find or sell your home in Skagit County. Don't get left "Home Alone" in these dynamic real estate times, reach out today to our all-star home team of Keith Wilson, Karin Peck, Andrew Miller, and Kim Piazza!
Today's Featured Community Non-Profit: Melodic Caring
The Melodic Caring Project (MCP) is a 501c3 organization founded in our very own Skagit Valley 10 years ago to support kids and families in isolation and in quarantine around the world. Due to COVID, they've pivoted from connecting artists [on stage] to now, connecting artists from their own homes, with patients in hospitals and home-care rooms around the world. In addition to providing ongoing support to kids battling illness, they now also provide care for all-ages, hospice patients, healthcare workers, and others dealing with the difficulties of COVID, isolation, mental health, anxiety, depression. With the fear and isolation, this pandemic is creating around the world, MCP's mission to bring hope and the power of music to those in need has never been more essential.

Watch the Melodic Caring Project 2020 here.
You can help @melodiccaring continue their mission by making a tax-deductible donation at melodiccaring.org // Share this post // And make sure to Like and Follow @melodiccaring

If you or someone you know is battling illness, a healthcare worker, or needs support through isolation, SIGN UP at melodiccaring.org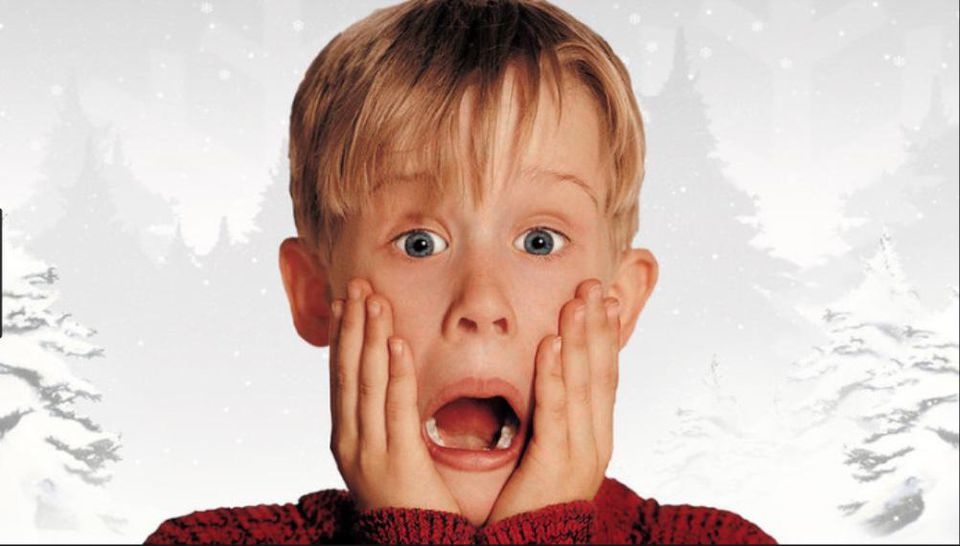 Today's featured film is Home Alone starring Macaulay Culkin. An eight-year-old troublemaker must protect his house from a pair of burglars when he is accidentally left home alone by his family during Christmas vacation.
Not sure where to watch? Here are a few ways to stream: Disney+, YouTube, and Amazon Prime. 
Did you know?

Joe Pesci deliberately avoided Macaulay Culkin on-set, because he wanted Culkin to think he was mean.

Many of the shots that focus on Kevin in the beginning of the movie are filmed from above his head, making him seem small and helpless. At the end of the movie, Kevin is mostly shot from below, making him seem taller and more confident.

John Candy improvised all of his lines. This is a trademark of writer and producer John Hughes, who also had the five students in The Breakfast Club (1985) improvise when they told one another why they were in detention.

Joe Pesci kept forgetting that he was filming a family movie during his character's on-screen outbursts, so director Chris Columbus advised him to say "fridge" instead of the "f" word.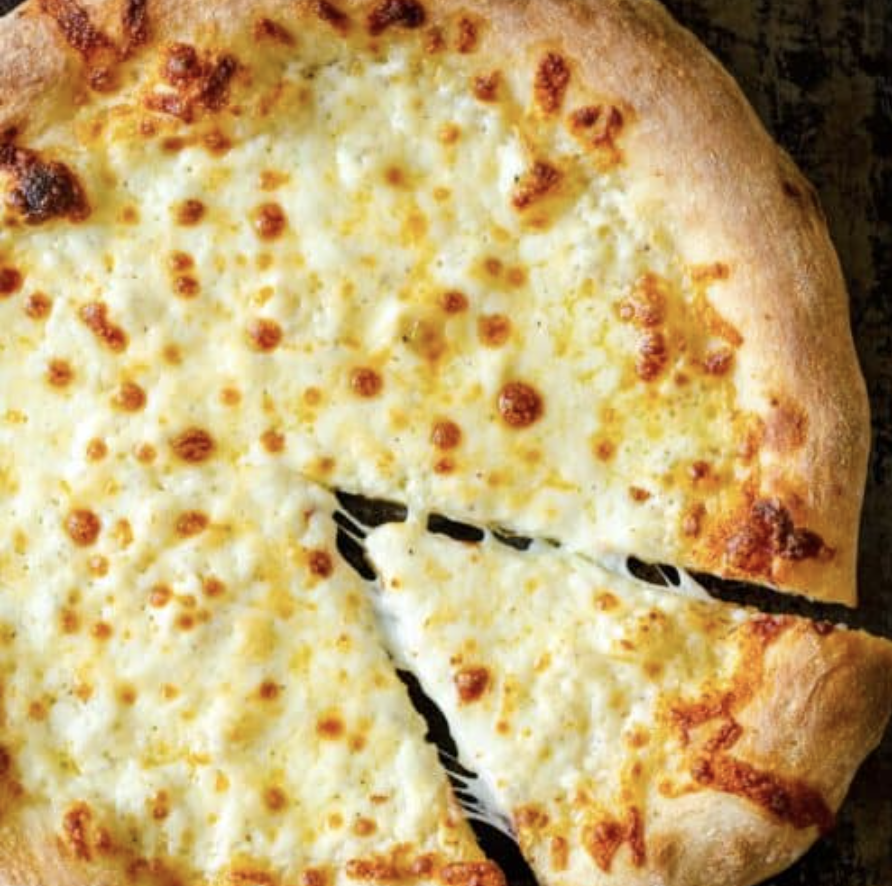 Lovely Cheese Pizza
Homemade or 12" premade pizza crust
1/2–3/4 cup (127-190g) pizza sauce, depending how much you like (homemade or store-bought)
8 ounces sliced mozzarella cheese
1 and 1/2 cups (6oz or 168g) shredded mozzarella cheese
2–3 Tablespoons (10-15g) grated parmesan cheese
ground basil or Italian seasoning, to taste

Instructions:
Prepare the pizza dough through step 6, including preheating the oven to 475°F (246°C) as described in step 4.
Top the dough with the pizza sauce, then the sliced mozzarella, then the shredded mozzarella, grated Parmesan, then sprinkle with basil.
Bake for 12-15 minutes. For the last minute, I move the oven rack to the top rack to really brown the edges. That's optional.
Slice hot pizza and serve immediately. Cover leftover pizza tightly and store in the refrigerator. Reheat as you prefer. Baked pizza slices can be frozen up to 3 months.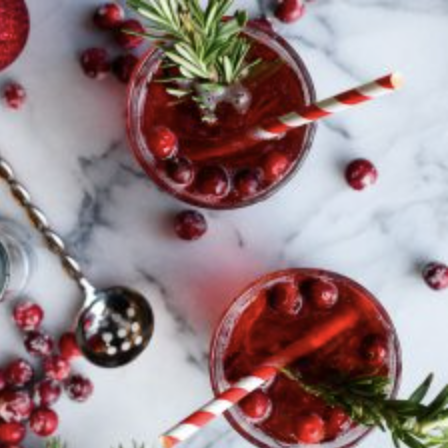 Wet Bandits Cocktail
1 pound fresh or frozen cranberries
1 cup sugar
2 teaspoons vanilla extract, or 1 vanilla bean, split
2 oranges, peels cut into 2-inch strips
1 (750-ml) bottle vodka
To serve:
1 bottle tonic water
Lime slices, for garnish

Instructions
Place cranberries, sugar and vanilla in a medium saucepan. Place pan over medium heat and stir. Simmer cranberry mixture until the berries burst, about 5 to 6 minutes.
Place orange peels in a large glass container with an airtight lid, or large mason jars with lids. Pour vodka over the orange peels.
Allow the cranberry mixture to cool. Pour the cooled mixture into the glass container(s). Cover tightly and set aside for 1 week. After 1 week, strain out the cranberries and orange peels and pour mixture into a clean bottle, using a funnel. Store vodka in the refrigerator.
To serve: Pour 2 ounces of vodka mixture over ice in a tall glass and top with tonic water. Garnish with a slice of lime.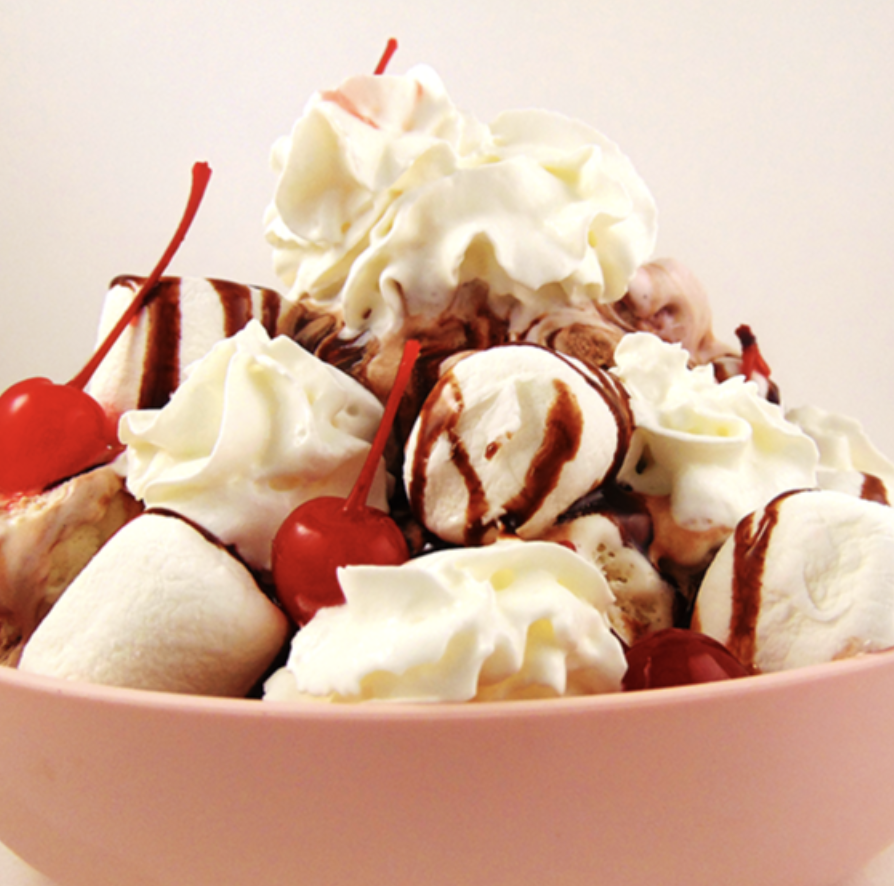 Ice Cream Sundae
48 ounces Neapolitan ice cream
12 regular size marshmallows
1/4 cup chocolate sauce
8 – 10 maraschino cherries with or without stem
Canned whipped cream

Instructions
Soften the ice cream by microwaving for 30 seconds, or allowing to sit on the counter for about 10 minutes.
Scoop the entire tub of ice cream into the serving dish, aiming to get all three flavors per scoop.
Place the marshmallows around the ice cream as you desire.
Drizzle the chocolate sauce over the sundae.
Using as much canned whipped cream as you like, place swirls around the ice cream and top with the maraschino cherries.
Serve immediately. Leftovers can be stored in a covered, airtight container in the freezer if needed.